SUCCESS STORIES FROM ENVEYO CUSTOMERS
Your shipping spend represents a significant portion of your monthly operational expenses. What if you could reduce that spend, while at the same time increasing your customers' satisfaction? Impossible? Here are some real-world examples of Enveyo customers doing just that.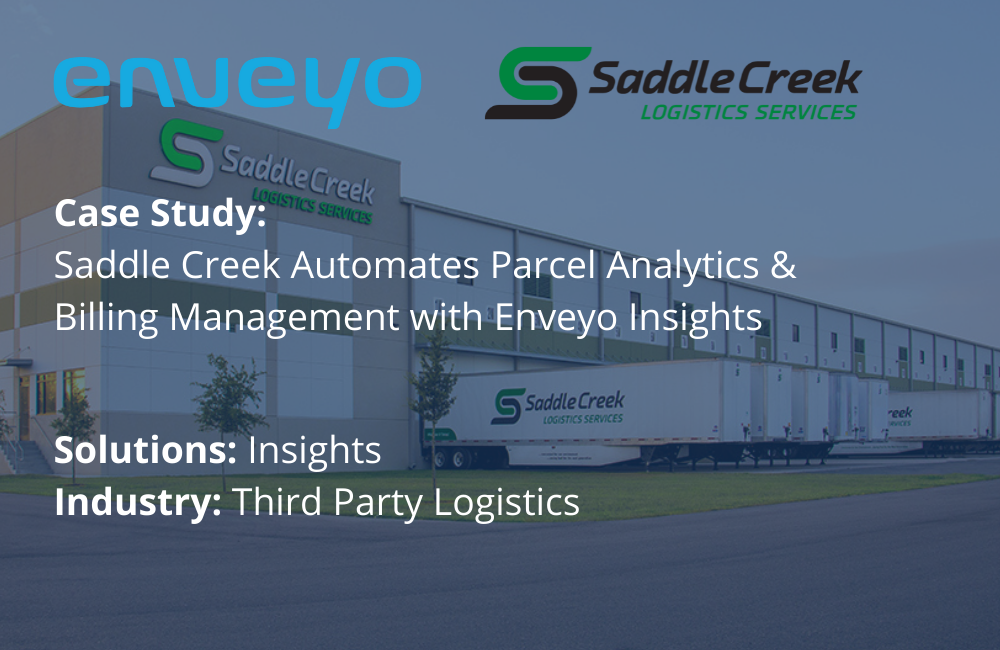 Saddle Creek Logistics Services Automates Parcel Analytics and Billing Management with Enveyo Insights and Improves Internal Processes by 77%.
Read Case Study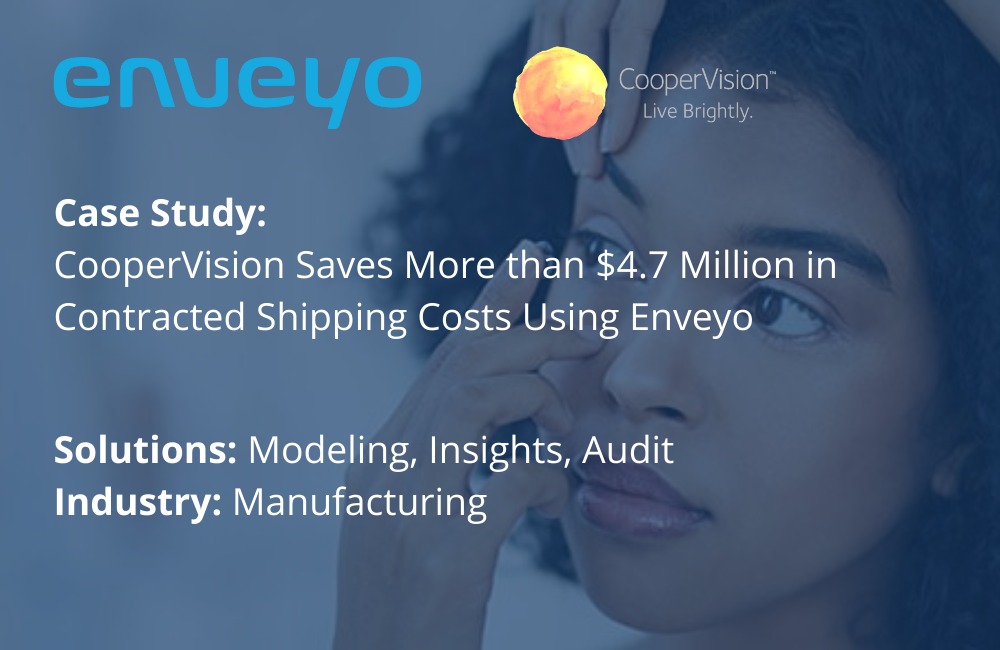 Learn how CooperVision optimized shipping spend and saved more than $4.7 million in contracted shipping costs using Enveyo Modeling, Insights, & Audit solutions.
Read Case Study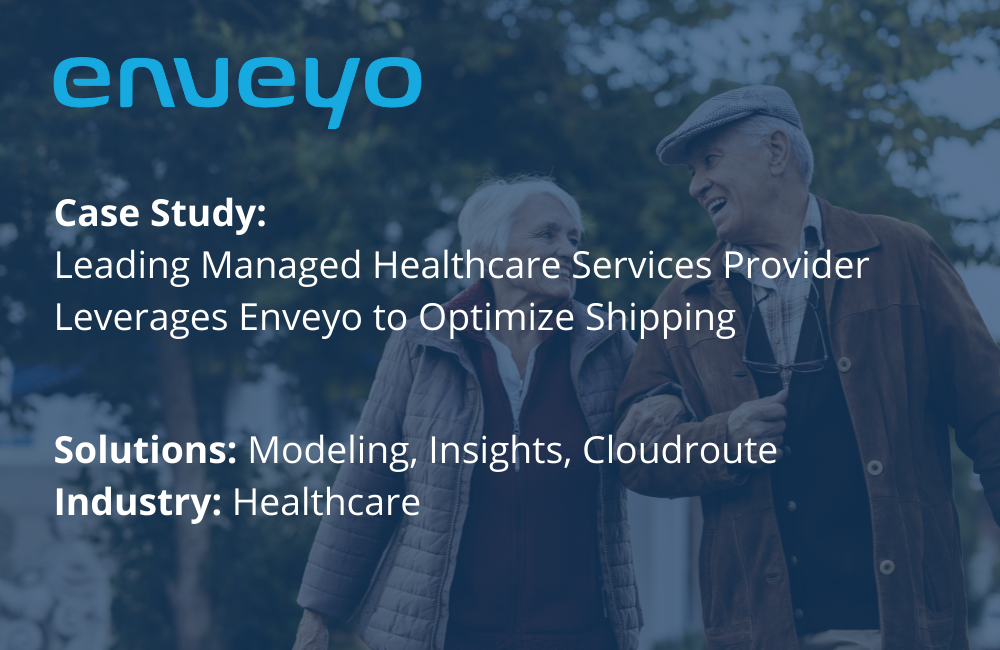 A leading managed healthcare services provider saved more than 14% in overall parcel shipping costs leveraging Enveyo Modeling, Insights, & Cloudroute software solutions.
Read Case Study