TAKE CONTROL OF YOUR LOGISTICS
Optimize Every Aspect of Your Shipping
Enveyo's cloud-based, data-driven software provides a comprehensive view of your logistics and shipping processes. Our suite of easy-to-use reporting and optimization tools is designed to save your organization time, money, and headaches.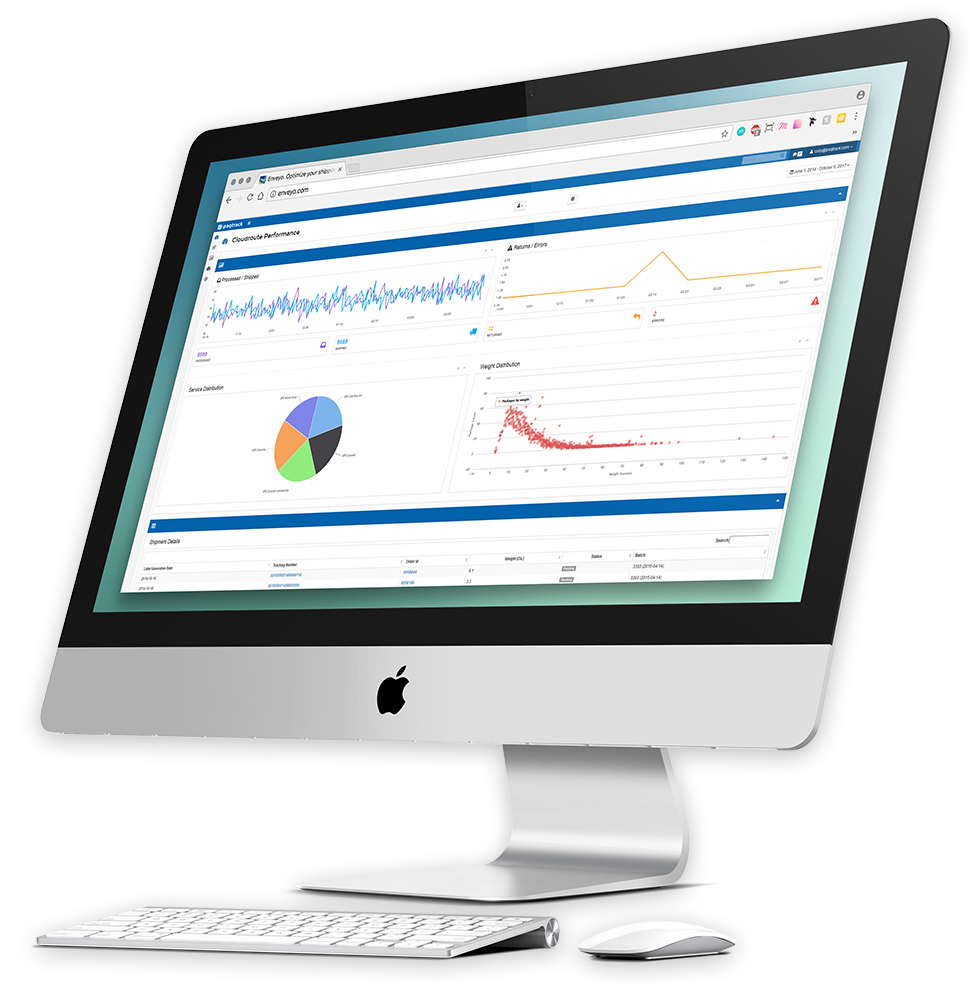 DECREASE YOUR SPEND
Any enterprise-level business that deals with shipping will have logistics issues. These issues are avoidable if you have the right level of visibility and the right technology in place. Enveyo's Insights reporting software is designed from the ground up to provide views of your enterprise-level shipping program that are both comprehensive and hyper-detailed. Arm your organization with powerful reporting software that transforms big data into big opportunity.
Learn More
Predictive Modeling and Automation
INCREASE SHIPPING & LOGISTICS EFFICIENCY
Much more than simply world-class reporting software—Enveyo's Suite of Logistics software analyzes every relevant variable to determine the optimal shipping solution for each package that leaves your warehouse. Enveyo eliminates human error to make your shipping program as efficient and cost-effective as possible. Predictive analytics from Enveyo will make difficult decisions a cinch. You will know the outcomes of these decisions before you implement.
Our Cloud-Based suite of analytics and optimization tools drives supply chain and logistics efficiencies.
Integrations
All your data in one place
Enveyo's software is pre-integrated with today's most popular business management systems. Not only will your separate management silos interact on Enveyo's consolidated platform, but Enveyo will be able to use all your data to optimize your logistics processes. It's easy to make the right decisions when you can see the whole picture.
Learn More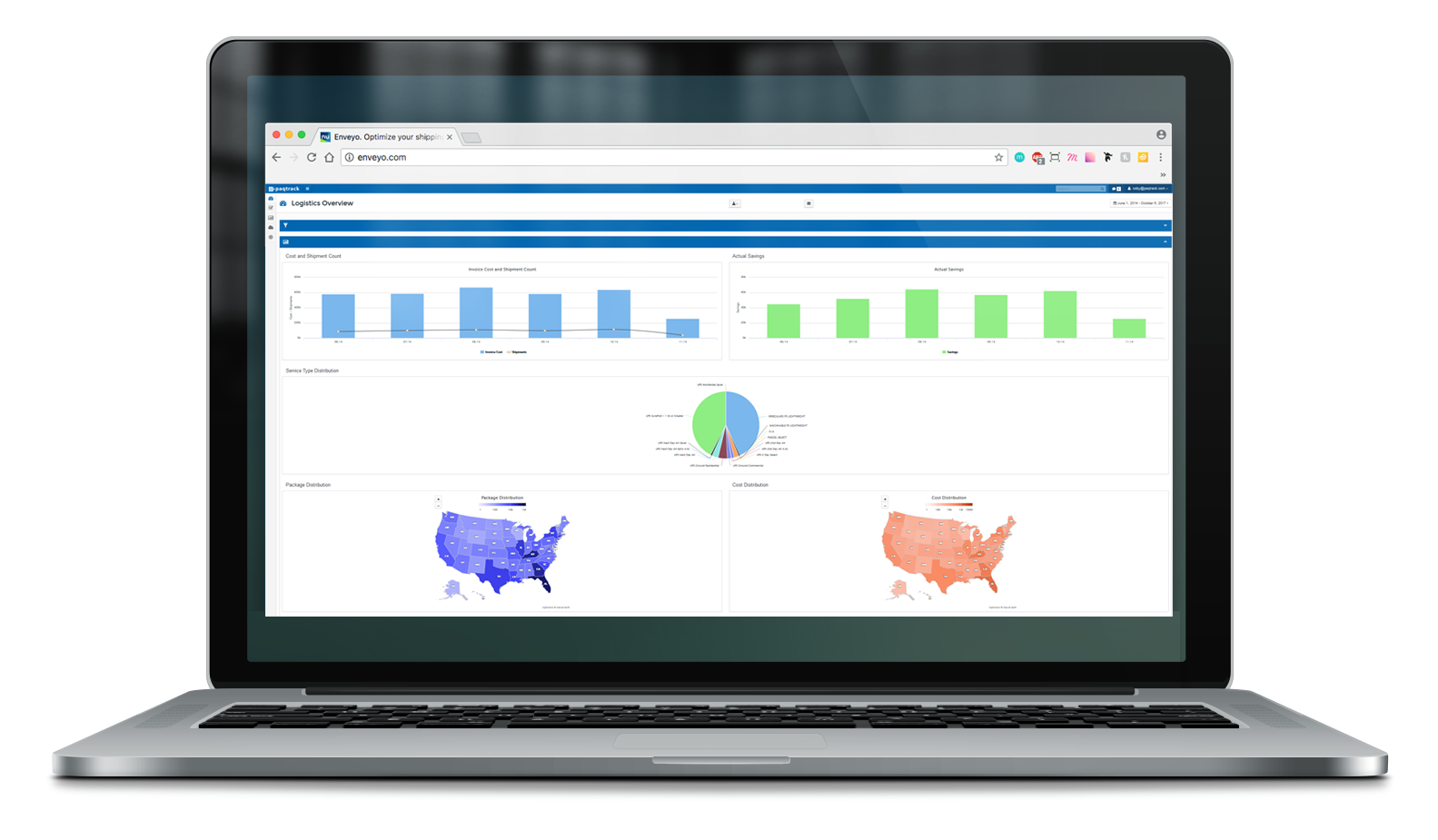 "Using Enveyo's Predictive Modeling technology, we were able to accurately predict, forecast, and control our costs while delivering a superior customer experience."

Director Distribution
"While reducing/controlling costs will always be important to us, the overall experience for our customers has to come first. Enveyo helps us maintain the delicate balance between these often opposing priorities."

VP, Supply Chain/Operations
"We've found success in leveraging Enveyo's platform to let the data tell the story, and more importantly make the decisions."

Sr Director, Global Trade
"We've definitely saved a significant amount of money to date, but perhaps the most interesting data points are that we're growing our business and shipping products to members at a pace that more than triples the growth of our costs in this area."
"We see Enveyo's suite of tools as an ongoing critical component of our business. Their tools and reporting give us immediate and ongoing visibility that allows us to continually identify opportunities to optimize and introduce e­fficiencies."

Sr Director, Strategic Sourcing