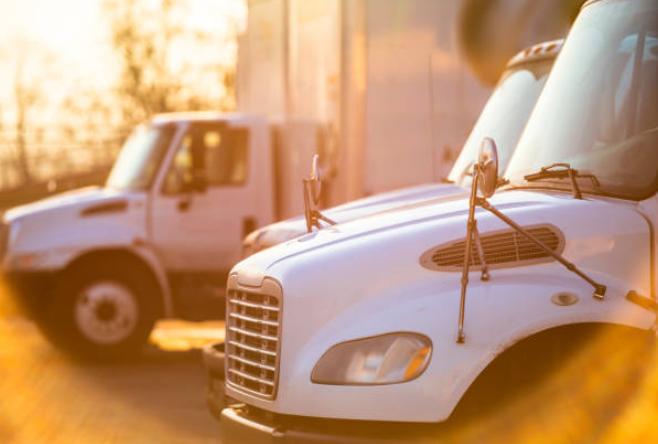 Implementing a multi-carrier parcel shipping strategy is crucial to compete in today's fast-paced environment. Let's dive into how to turn that cost of doing business into a competitive advantage.
The supply chain disruptions of 2020 have shifted consumer behavior forever. Consumers are buying everything from a tube of toothpaste to large home gym equipment without ever stepping foot in a brick & mortar store, and the volume of Direct-to-Consumer parcel shipments will continue to grow exponentially in 2021 and beyond. Pitney Bowes forecasts global parcel volume to likely more than double by 2026 to 220-262 billion parcels shipped annually.  
With that growth comes great complexity. Shippers are faced with responding to consumer demand of 2-day shipping at little to no cost, competing on delivery experience over brand loyalty, and capacity restraints from carriers limiting shipping volume. And this is after the blood, sweat, tears, and dollars you poured into digital advertising to get the consumer to your website and make a purchase. Yikes. 
While many were happy to see 2020 in the rearview mirror, shippers will continue to face these complex challenges and need to overcome them to stay competitive. In this blog post, we'll cover five best practices for multi-carrier parcel shipping that will turn your shipping operations into a competitive advantage.  
1. Let Big Data Guide Your Multi-Carrier Shipping Decisions
Without clear visibility into your supply chain, it's nearly impossible to control costs in today's cutthroat omnichannel environment. Understanding where you make money and lose money at every step of the process is critical to success. Shippers need to gain insights into performance on a wide variety of data points to make sound shipping decisions and avoid eroding profitability. Some examples include: 
Cost analysis by carrier and zone
Carrier performance, including time in transit, exception rate, and other delivery experience-related metrics
Accessorial charge impacts, especially during peak season
Each of these data points, and the dozens of others that supply chain managers need to track, are often found in disparate systems, and require a data analyst to consolidate, cleanse, and tell a story that their organization can act on. Every second counts in today's fast-paced environment, and that includes the past to present data analysis & reporting that enables organizations to make competitive multi-carrier shipping decisions.  
Leveraging a comprehensive comparative analytics software that integrates with your eCommerce, ERP, OMS, or other business systems will give you a true global view of your logistics environment and uncover opportunities that traditional tools are unable to identify. By leveraging Enveyo Insights analytics & reporting solution, America's leading managed healthcare services provider gained complete visibility into their supply chain and reduced overall parcel shipping costs by 14%. 
Read the case study to learn how.
2. Model & Predict Outcomes to Future Scenarios Before Making Shifts
"Magic 8 Ball, If I open another distribution center closer to my customers, will customer satisfaction ratings and profits increase?" To stay competitive in today's market, you need to model outcomes to future scenarios to reduce risk and better understand if you're making sustainable business decisions before you make them. Whether small or large shifts in your shipping operations, any change will have an impact on customer satisfaction and ultimately, your bottom line. 
Some of the scenarios predictive modeling is answering for shippers are:  
"Should I introduce other national or regional carriers into my multi-carrier shipping strategy?"
"How do I diversify my shipping strategy and maintain revenue bands & targets?"
"Based on my current shipping patterns and carrier discounts, should I re-negotiate my contracts?"
"Should I partner with a Third-Party Logistics (3PL) provider for more cost-effective fulfillment?
Hindsight is 20-20, but looking ahead to model the impact of decisions you're about to make will ensure you yield long-term gains with every move and remove the risk of making a costly mistake. Enveyo Modeling easily incorporates your actual shipping data into modeling scenarios that lets you measure downstream impact prior to execution.  
Young Living, a worldwide leader in essential oils, leveraged Modeling to perform predictive analytics on implementing a subscription program for its customers. Modeling leveraged customer purchase data and Young Living's shipping data to show company leadership with certainty that this would be a long-term profitable shift.

3. Implement a Multi-Carrier Shipping Strategy & Automate Decision-Making
2020 backed many shippers into a corner. Particularly those who standardized shipping with a single carrier. Carriers implemented capacity restrictions limiting the volume of parcels companies could ship, peak season surcharges were tacked on that ate away at shippers' margin, and Guaranteed Service Refunds (GSRs) were suspended even when carriers didn't meet their performance commitments. 
Shippers need to implement a multi-carrier shipping strategy and diversify their parcel shipping business to ensure they don't get stuck in the 2020 mud again. With adding variety also comes managing complexity of which shipper to leverage and at which mode and service to execute each shipment in the most cost-effective way without sacrificing the customer experience. Leveraging a robust multi-carrier parcel transportation management system (TMS) will help shippers:
Create shipping rule sets specific to the needs of their business
Automate those rule sets to ensure the most optimal shipping method is used for each package
Accelerate shipping processes and meet customer delivery expectations
Eliminate shipping mistakes caused by human error
Be agile when shipping carriers or intra-carrier rules need to quickly shift
Consumer expectations have shifted, and the delivery experience is just as important as product quality. Consumers not only expect fast shipping at a low cost, but also real-time package tracking and shipment alerts. Shippers should look to parcel TMS solutions that enable true end-to-end parcel visibility from shipping analytics & automation to customer delivery experience management. Enveyo's Cloudroute software incorporates an advanced decision-making engine to act on shipping rules specific to the needs of your business as well as customer alerting when packages have been shipped with estimated date of delivery and real-time tracking.
4. Audit Carrier Performance & Automate Refunds
In a perfect world, every carrier would be able to deliver precisely against all contractual commitments. In reality, there are so many potential points of failure that it's impossible to meet 100% of those obligations. In fact, studies have shown that up to 5% of shipping expenses are eligible for a refund due to carriers' failure to meet these obligations. 
2020 was a tough year for everyone, and on top of the various struggles shippers faced, the absence of carriers honoring GSRs when shipping obligations weren't met was just another blow. However, as of April 5th and 6th, 2021, both FedEx and UPS respectively have reinstated GSRs for select services making carrier performance auditing a key component for a competitive multi-carrier parcel shipping strategy.  
Whether you're newly implementing carrier performance auditing or are re-evaluating your current audit processes, consider this: 
Manual audits are prone to human error, take longer to recover revenue, or can miss refund opportunities entirely. Implement a cloud-based audit solution that monitors carrier performance real time and automates refunds while reducing manpower on manual efforts.
When outsourcing your carrier auditing, many auditing companies take a percentage of the refund. Implement a solution in-house that doesn't take a share of your recovered revenue so the money you're owed doesn't contribute to another company's profits.
Check out this case study detailing how leading contact lens manufacturer, CooperVision, added incremental dollars back to their bottom line without the investment of human capital.
5. Standardize Your Multi-Carrier Shipping Software Stack
Organizations that are executing on some or all of the best practices mentioned in this blog likely have a software solution or third-party consultant to execute against each task. While those solutions may get the individual jobs done, they are siloed, stitched together, legacy systems or processes that don't enable true end-to-end supply chain visibility. Standardizing on one cloud-based multi-carrier shipping software suite enables organizations to efficiently analyze, model, automate, and audit their shipping operations with one solution.  
Standardizing your multi-carrier shipping software stack will help you:
Reduce costs of multiple disparate systems and simplify budgeting
Scale quickly when new locations, distribution centers, or 3PL partners are introduced
Optimize operational resources to areas of your business that increase revenue
Remove the IT headache of software upgrades and ongoing maintenance across platforms
Simplify vendor relationships to one account management, customer & technical support team
Train users more efficiently, helping you get products to customers faster
In today's highly competitive, fast-paced supply chain, every second counts. Companies like Amazon have altered customer expectations for merchandise delivery and many businesses are struggling to remain competitive without over-spending. In order to compete, you must treat your supply chain as an integral part of the overall customer experience. Disparate solutions only compound the problem and are no longer effective in this environment.  
Turn your multi-carrier shipping process into a competitive advantage and request a demo of Enveyo's cloud-based logistics software platform.