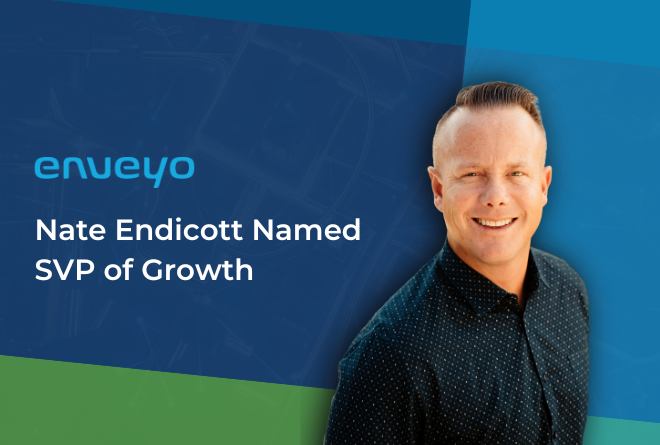 Industry Veteran, Nate Endicott, Joins Enveyo's Leadership Team During Growth Phase.
Provo, UT — Jan. 10, 2023 — Enveyo, the leading provider of logistics data management, visibility, and shipping optimization software, today announced the recent hire of industry expert, Nate Endicott, to the role of Senior Vice President of Growth. Endicott's more than two decades of global logistics and supply chain experience brings immense knowledge and value to the Enveyo team.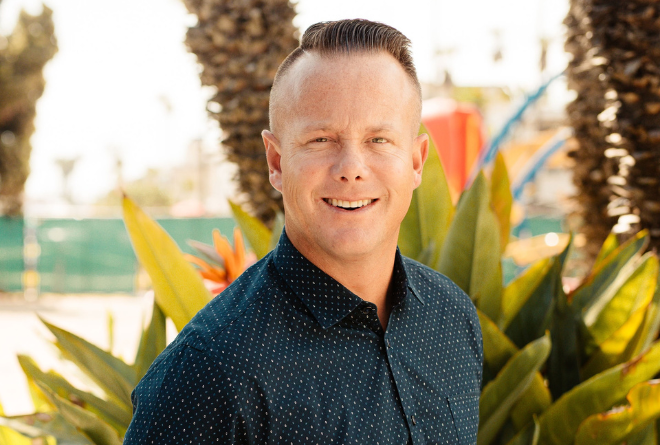 Prior to joining Enveyo, Nate spent eight and a half years at RateLinx as Senior Vice President of Global Sales, Marketing, and Partnerships. During his  20+ years in the industry, he spent time at Control Pay, Intelligent Audit, and Trax. Endicott graduated with a bachelor's degree in Business Management and Marketing from Hope International University in Fullerton.
"We are excited to bring Nate into this role at Enveyo. He brings a wealth of expertise from his various roles in the industry," says CEO and Co-Founder, Coby Nilsson. "We look forward to his vision to further expand our revenue opportunities and strategic partnerships with leading organizations during our hyper-growth phase."
As Senior Vice President of Growth, Endicott will be responsible for creating and executing world-class strategies to support Enveyo's rapid expansion. He will identify new growth opportunities and optimize existing processes to ensure efficiency and scalability. 
"Enveyo has a strong brand presence in the industry, and I admire their innovative suite, collaborative team, and the solutions they're deploying to help organizations leverage data and technology to gain a competitive advantage," said Nate. "I am thrilled to join the team."
About Enveyo
Enveyo is the leading provider of logistics data management, visibility, and shipping optimization software, helping shippers of all sizes move their logistics forward through data-driven technology. From shipment analytics and automated carrier selection to post-purchase delivery experience management and carrier auditing, Enveyo is the only suite deploying solutions across the logistics lifecycle. Powered by a robust, enterprise data management platform, Enveyo Insights, Modeling, Cloudroute, Alerting, and Audit solutions enable organizations to make business-transforming shipping decisions. To learn more about how Enveyo moves logistics forward, visit enveyo.com.