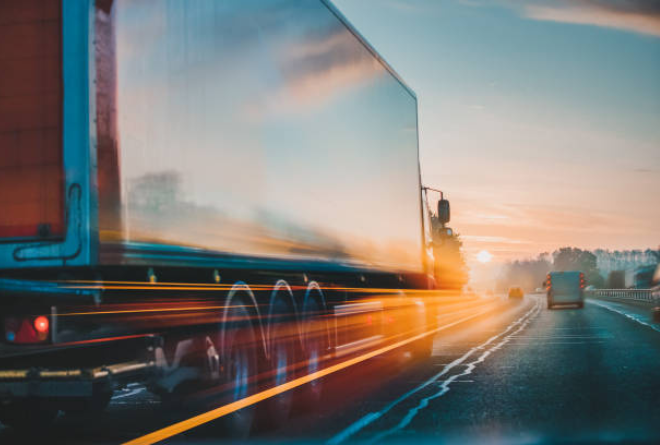 When it comes to evaluating your current parcel shipping operation and shipping technology providers to support various initiatives, one of the first exercises industry professionals go through is a competitive analysis. A thorough analysis of shipping optimization software providers should always include customer success stories that highlight challenges, solutions, and benefits.
The parcel shipping landscape is changing at such a rapid pace, which is leading to organizations quickly implementing point technologies to solve individual problems. What often results in these break-fix implementations is that organizations end up with a tangled ball of tech that isn't solving holistic parcel shipping challenges, but rather compounding them.
When implementing point solutions, organizations are left with duplication of efforts across job functions, increased costs in SaaS expenses and employee overhead, and massive data problems.
In this blog, we cover three shipping optimization software success stories highlighting organizations that got it right.
CooperVision
Shipping Optimization Software Implemented: Insights, Modeling, Audit
Like many leading companies, America's second largest manufacturer of prescription contact lenses, CooperVision, was looking to streamline their parcel shipping operations. Faced with the difficult challenge of optimizing their global fulfillment and supply chain needs within a reduced shipping budget, CooperVision needed a clear and in-depth understanding of their own shipping patterns in order to increase organizational efficiencies and head into contract negotiations with their primary parcel carriers.
CooperVision also faced the complex parcel shipping challenge of efficiently responding to consumer demand for two-day shipping without significant investment, however their upstate New York headquarters created an added geographical challenge that CooperVision needed to overcome. The team knew solving these challenges meant facing increased volume of residential surcharges from carriers on top of the financial impact of shifting much of its volume to two-day shipping.
CooperVision sought a shipping optimization software partner with solutions that could:
Comprehensively analyze shipping processes against carrier contract proposals to identify and eliminate waste
Model potential outcomes to future shipping scenarios to support sustainable, long-term strategies
Automatically audit parcel carrier performance against contractual commitments
CooperVision selected parcel shipping analytics tool, Insights, predictive analytics solution, Modeling, and parcel carrier auditing solution, Audit, as their shipping optimization software suite that would support their efforts to create a long-term strategy for efficient and cost-effective parcel shipping.
"Enveyo's Modeling engine allowed us to make sense of our carrier contract proposals," said Jim Fiorino, Director of Distribution for CooperVision. "The knowledge we gained from Enveyo's Insights reporting dramatically changed the dynamic of our carrier negotiations. We went from talking blanket percentage discounts to negotiating terms based on our actual shipping patterns, relevant package weights, and service types."
Post-implementation, CooperVision was prepared to make data-driven decisions that directly impacted their bottom line. Fiorino shifted the distribution of CooperVision's shipping from 36% to 88% two-day service and took its ground shipping from 60% down to 7%. During this time, CooperVision decreased its cost per shipment by 4% while the market's published residential rates increased by 33%. By making these shifts, CooperVision decreased its parcel shipping spend by 16% overall despite a 31% increase in total shipping volume and a 200% jump in residential shipments.
CooperVision's key results Insights, Modeling, and Audit:
Negotiated >$4.7 million savings in base transportation costs
On-demand visibility into meaningful reporting of shipping actuals and carrier performance
Ongoing cost recovery through programmatic carrier audit
Improved customer satisfaction by implementing two-day residential shipping
Reduced shipping spend by 16% while volume increased by 31%
Saddle Creek Logistics Services
Shipping Optimization Software Implemented: Insights
Shipping nearly 50 million parcels annually from 54 distribution centers nationwide brings with it great complexity, including the processes surrounding parcel analytics and billing management for leading 3PL, Saddle Creek Logistics Services. Saddle Creek specializes in designing and delivering omnichannel logistics solutions for manufacturers, retailers, and e-commerce brands, and takes a data-driven and solution-based approach to supporting its clients, using the most advanced operational methods and sophisticated technologies.
The combination of customized client rate programs, managing multiple parcel carriers and services, and high data volumes creates challenges for 3PLs like Saddle Creek when it comes to effectively providing visibility into carrier performance data and parcel billing costs.
The parcel team at Saddle Creek wanted to address three primary challenges:
A lack of visibility for Saddle Creek's clients into parcel carrier performance data and associated costs.
Time-consuming and manual 3PL billing management processes that resulted in elevated operational overhead and delayed invoicing.
The need to provide comprehensive parcel shipping solutions for clients.
Saddle Creek sought a shipping optimization software provider with expertise in big data management to streamline and automate their complex parcel analytics and billing processes.
Saddle Creek was looking for a shipping optimization software provider with solutions that could:
Integrate with any carrier system and Saddle Creek's internal business systems
Deliver a SaaS solution with out-of-the-box functionality as well as the flexibility to customize
Create an infinite number of business rulesets specific to their needs and provide greater visibility into shipment program data
Provide a customer-facing portal for Saddle Creek's clients to access comprehensive parcel shipping data
Reduce the amount of time from carrier bill received to client invoiced
"We implemented Enveyo Insights as our parcel analytics tool to offer shippers much-needed transparency into their parcel data and costs," said Megan Rudolph, Senior Director of Strategic Parcel Operations at Saddle Creek. "With this new functionality, our clients also have visibility into carrier performance, so they can ensure their parcel solution optimizes costs while still meeting the end customer's delivery expectations."
Post-implementation, Saddle Creek was able to fully automate parcel analytics and billing management, and eliminated complex, manual touchpoints, which led to a 77% improvement in internal processes.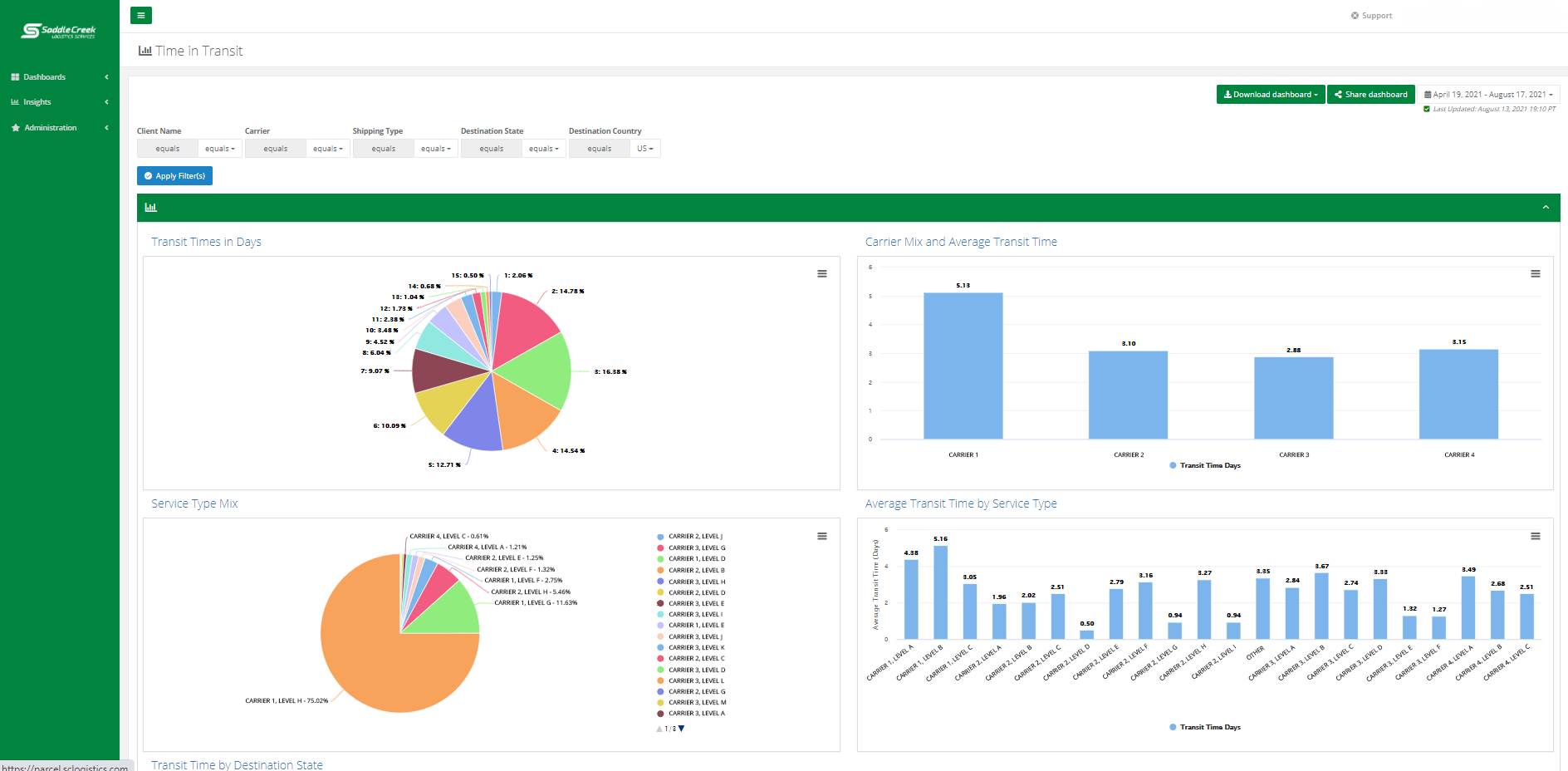 America's Leading Healthcare Services Provider
Shipping Optimization Software Implemented: Insights, Modeling, Cloudroute
America's leading managed healthcare services provider offers a variety of health and prescription drug plans for their government-sponsored health plan members. Serving more than 5 million members nationwide provides a number of challenges, including the constant need to operate the business more efficiently while ensuring member experience remains superior.
When an initiative surfaced to cut shipping costs, the business needed a holistic and in-depth understanding of their parcel shipping operation in order to introduce efficiencies and reduce overall costs without disruption of service to their members. This required a solution that would eliminate existing blind spots and give full transparency into their shipping & fulfillment processes and costs, allowing them to make informed and data-driven decisions.
The healthcare services provider was looking for a shipping optimization software provider that could:
Identify target areas within its parcel shipping operations to reduce costs
Create a strategy to increase shipping volume while controlling costs
Relieve them of their reliance on legacy, third-party systems
Increase member satisfaction through optimized shipping processes
The organization selected Enveyo's parcel analytics tool, Insights, predictive analytics software, Modeling, and intelligent TMS, Cloudroute, as its shipping optimization software suite. The healthcare services organization was primed to facilitate a comprehensive shipping spend analysis and comparisons of carrier-provider options and service levels required for the company's members who heavily rely on the medications the organization provides.
"Standardizing on Enveyo's cloud-based platform has given our business enterprise-class stability and agility. We recently migrated 1/3 of our Over-The-Counter business to a new fulfillment partner. We would not have been able to adopt a new fulfillment partner and move such a significant portion of our business over in such a condensed timeframe on our own." – Pharmacy OTC & Vendor Management
Post-implementation, the healthcare services organization saved over 14% on their overall parcel shipping costs, and this savings continues to grow year-over-year.
Are you a shipper challenged with legacy software that's hindering your parcel operation rather than optimizing it? Contact us to chat about how we can help you streamline your processes.