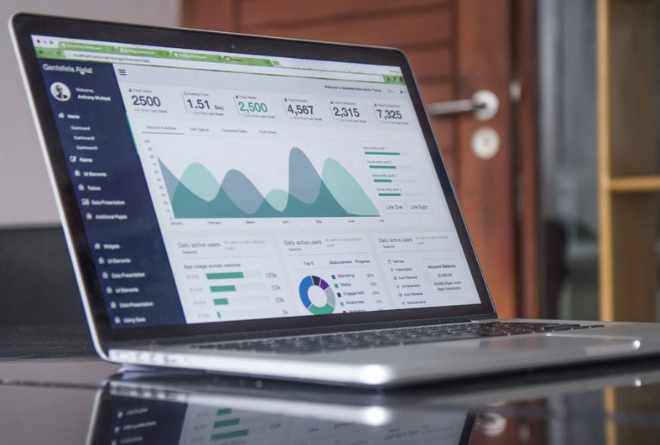 Predictive logistics modeling is analysis of "what if" scenarios to help your organization avoid costly decisions and plan for the future. Let's dive into 5 core basics of predictive logistics modeling.
As a kid in the 80's, we had it pretty good – great music, questionable hair and clothing styles, and on top of that we had Marty McFly. Marty had the sweetest ride, crazy kicks that laced themselves up, and except for the occasional water hazard, his skateboard floated. All that was great, but my full appreciation for the genius of the man came when he had the foresight to attempt to bring back Grays Sports Almanac from the future. Clearly, he had a plan and was smarter than the rest of us. If not for Doc's concern about the tremendous risk of catastrophic disruptions to the "space-time continuum," he could have been set for life leveraging his newly acquired knowledge to accurately "predict" the outcome of every sporting event.
Well, here we are more than 6 years past that imaginary future (Oct 21st, 2015) and we still don't have time travel, flying cars, or hoverboards – and there are less than 7,000 DeLoreans still on the road. That said, technology has advanced tremendously to support the ongoing need to anticipate or predict the future and make better business decisions in an accelerated timeframe. With predictive logistics modeling technology that can consume, process, and analyze enormous amounts of data in short order, business leaders can make critical decisions with a very high degree of confidence in the outcome.
What is Predictive Logistics Modeling?
While we don't have the ability to travel into the future and retrieve an Almanac or other literature containing events that will occur, technology innovations provide us with the ability to get pretty close. Predictive logistics modeling provides the ability to leverage available data to answer business-impacting questions with a very high probability of predicting the future outcome. So, while it may not make us clairvoyant or provide us with a perfect lens into what will actually occur in the future, from a business standpoint, it's an extremely powerful tool that allows organizations to understand the downstream impact of their choices before making shifts.
In this blog, we'll cover 5 core basics of predictive logistics modeling, and how leveraging this strategic, big-data technology can help prevent you from making a costly mistake.
1. Analyze Potential Outcomes Against Future Scenarios
Parcel shipping volume has grown at an exponential rate and is showing no signs of slowing down. In the last 18 months, most shippers had to modify their distribution processes to respond to the rapid surge in direct-to-consumer shipments. Consumer behavior has been trending away from physical in-store purchasing for years – the pandemic just dramatically accelerated that transition. I think we're all sick of the phrase "new normal," but that's what this is. Online purchasing and e-commerce aren't slowing down and certainly aren't going away, which means the demand for a fast and accurate delivery experience will continue to increase.
Shippers are quickly learning that they're competing more on delivery experience and speed of service than brand loyalty. So how do you respond?
Do you:
Add distribution center(s) closer to your customers to get products to them faster?
Diversify your carrier strategy and partner with multiple national and regional carriers to get the best possible rates for each package?
Implement a "Prime-like" subscription program so those customers who opt-in always receive fast and reliable shipping?
Each shipper will make the decision that is best for the health of their business, but how can you be sure it's a "healthy" decision? Even small, seemingly insignificant changes to your logistics program can have considerable implications down the road. These implications are difficult, if not impossible to predict using traditional reporting tools.
Predictive logistics modeling software accurately shows the short-term and long-term impacts to each scenario your business is considering. By using your data and analyzing relevant shipping program variables against carrier data and market actuals, predictive logistics modeling provides the meaningful data that enables your organization to confidently make the "healthy" choice.
2. Consider All the Variables
Today's shipping landscape is complex with many variables to consider. Variables that traditional analytics software may not see. In gathering data and analyzing all the relevant variables, predictive logistics modeling can tell you where your business is struggling and where the opportunities lie. Then naturally, a strategic plan is put into action to capitalize on those opportunities. But more importantly, a plan where the decisions are driven by data.
Some of the vital metrics predictive logistics modeling considers in the shipping context include:
Your company's actual shipping patterns
Service charges & fees
Alternative carrier options with national, regional, and final mile carriers
Package characteristics like dimensions & weights
Accessorial and peak-season surcharges
Market averages & trends
Carrier performance & other qualitative metrics like time in transit & on-time performance
The market volatility that shippers currently face is leaving them with more questions than answers. Questions that could make or break their business, and unfortunately, put job security at risk if the correct decision isn't made.
Since we're on the topic of job security risk, let's explore other risks that predictive logistics modeling software can reduce.
3. Shipping Program Risk Management
We hear it often, "it's not broken, so we don't need to fix it." While that may be true, fixing it is reactive. A proactive shift in shipping strategy could propel your business into new markets, add thousands (or millions) back to your bottom line, and enable crucial gains in competitive advantage. And quite frankly, you don't know what you don't know. It might be broken.
The good news is that predictive logistics modeling can tell you what you don't know. By analyzing every relevant variable, logistics modeling software easily incorporates your actual shipping data into modeling scenarios that lets you measure downstream impact prior to execution, showing you both the risks and opportunities that lay ahead.
Let the data tell the story, and more importantly, determine the appropriate course of action for shipping optimization and risk mitigation. With predictive logistics modeling, you reduce the risk out of making blind adjustments (aka guessing) to your shipping program.
4. Moving Beyond Traditional Software (And Third-Party Consultants)
The statement, "we've always done it that way," doesn't cut it anymore. The e-commerce landscape is shifting too fast to stay competitive by maintaining the status quo.
That's why when we hear things like,
"We don't have a consolidated system for managing, manifesting, and reporting on all of our shipments"
or,
"We work with a third-party partner who finds & negotiates the best carrier rates for us,"
we ask questions that challenge those "we've always done it that way" answers.
These approaches to shipping strategy may work, but they are costing you more in up-front & overhead expenses, and limit the desired output, for example:
Third-party negotiators will take a cut of their identified savings. Leveraging a SaaS predictive logistics modeling application ensures that the savings identified will add money back to your bottom line, not someone else's.
To effectively model outcomes against potential future scenarios, data silos and disparate systems will be a continued burden. Collecting, cleansing, and normalizing data when there are thousands or millions of line-items from multiple internal and external systems isn't a job for legacy tools.
It often takes the threat of competitive takeover, risk of job replacement or new leadership to trigger the evaluation of alternate logistics software platforms & processes. Proactively modeling market risks & opportunities can move your organization forward before threats arise.
5. 3PL Sales Modeling for Client Onboarding
More companies are turning to Third Party Logistics (3PL) providers to optimize order fulfillment and improve the customer delivery experience. 3PLs however, can't onboard every customer that wants them to handle product fulfillment. So how do 3PLs know which companies to partner with?
To be certain of a good fit, 3PLs should leverage predictive logistics modeling to model customer data and quickly determine if there is a mutual fit.
With predictive logistics modeling, 3PLs can:
Review the prospect's secured carrier rates versus their own rates for various carriers, modes, and service types to determine how much money they can save the client
Quickly prove their value to prospective clients with actionable data, which could secure their business over a competing 3PL provider
Make data-driven decisions that enable faster & more efficient product fulfillment, making their clients more profitable and increasing brand loyalty for both the client and the 3PL
Based on real data, 3PLs can confidently predict what their return on investment (ROI) will be should they decide to partner with this client for product fulfillment. Because of the quick & accurate predictive logistics modeling results, 3PLs can also speed up their deal closure, creating a quicker path to profit.

Conclusion
Developing a shipping strategy is a complex process that is too often based on guesswork. Predictive logistics modeling helps you make sound, future-proof decisions to decrease costs, increase efficiency, and gain competitive advantage.
Tired of shipping strategy guesswork? We can help. Schedule a demo of Enveyo Modeling to see the future potential of your shipping program.