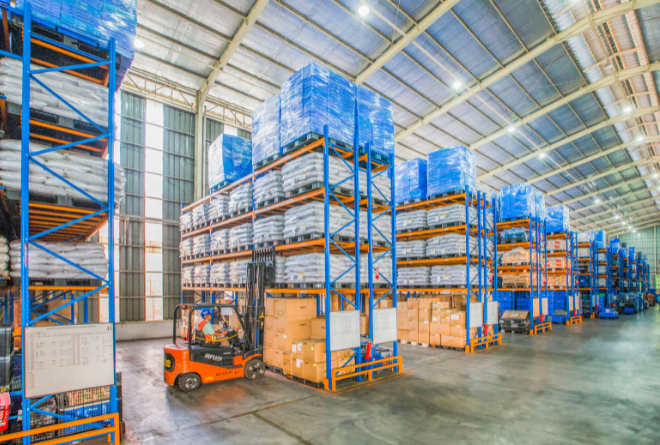 For Third Party Logistics (3PL) providers, to say parcel analytics and billing management is "complex" is an understatement. In order to provide specialized programs to support e-commerce customer needs and end consumer demands, 3PLs partner with a variety of national, regional, and final mile carriers. A big carrier network comes with big data, and that leads to big data management challenges.
Providing clients with visibility into both 3PL and carrier performance adds additional complexity. 3PLs often extend their contracted carrier rates to clients to offer market-leading discounts by leveraging their high collective shipping volume. However, it's important for 3PLs to protect visibility into their carrier rates, as charges passed through to clients vary based on agreements. Brands that partner with 3PL providers for e-commerce fulfillment want clear visibility into how the 3PL and their network of carriers are performing for them, including comprehensive cost analysis.
Providing customer-facing metrics in real-time is complex for any size 3PL. For large 3PLs that leverage a dynamic, multi-carrier parcel shipping strategy… the complexity is off the charts.
In this blog, we'll cover how 3PLs can streamline complex parcel analytics and customer billing challenges through systems integration and automation.
How to Overcome 3PL Billing Management Challenges
Integrate Your Shipping Tech Stack
The first step towards gaining efficiency in 3PL parcel analytics and billing processes is full systems integration across your parcel shipping tech stack. Any system that you rely on for parcel shipping needs to be integrated and feeding data to your parcel analytics and business intelligence (BI) platform to leverage business-critical data, including:
Transportation Management System (TMS)
Order Management System (OMS)
Warehouse Management System (WMS)
Enterprise Resource Planning (ERP) system
Parcel carrier systems, i.e., UPS, FedEx, USPS
Leveraging a robust parcel analytics platform that maps data fields and automatically imports comprehensive shipping data on a recurring cadence, creates a single source of truth and enables data-driven decision making.
The next step in parcel shipping tech stack integration is aggregating and normalizing your data. Data housed in TMS, WMS, OMS, and carrier systems often have field or column names that don't align with one another. For example, customer name in one file may be called account name in another file. Un-standardized fields across data will lead to massive problems in understanding and analyzing that data unless you leverage a system that can normalize it upon import.
It's important to leverage a parcel analytics and BI platform that has the flexibility to take in data of many different formats as well as alter that data during the import process without human intervention. For example, your customer's account number coming from your OMS system may be 123765, but when that data is displayed on a dashboard in your parcel analytics tool, you want it to say the customer's name for easy identification and simplified reporting.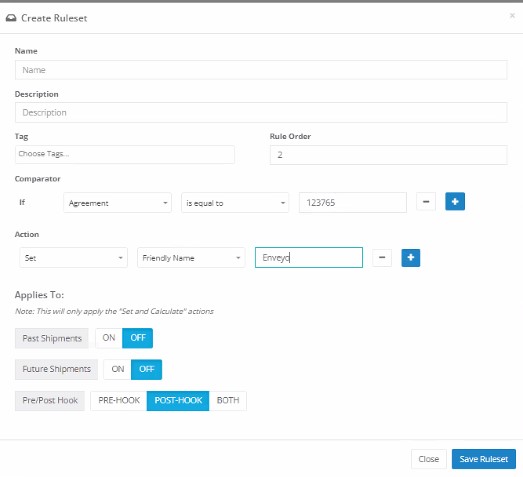 Many traditional parcel analytics tools require a strict data import format, putting the burden on a human resource to manually update that data. This is a wasteful and time-consuming task for the smallest of organizations, but for large shippers and 3PLs, human touchpoints quickly lead to bottlenecks and challenges across the entire shipping operation. Make sure you're leveraging a parcel analytics platform that can consume data from many different sources and in many different formats to gain efficiency and reduce human touchpoints.
Automate 3PL Customer Invoicing
Human touchpoints can be further reduced by automating your 3PL billing management processes. Once your shipping systems are integrated, your data is aggregated and normalized into your parcel analytics and BI platform, it's time to create rule sets to enable automated 3PL customer invoicing.
When it comes to billing management and invoicing processes, not all 3PLs are created equally. Different carriers, rate structures, customer agreements and discounts will vary across each organization due to their specific business needs, amplifying the complexity of the customer invoicing process.
3PLs can streamline customer billing processes by leveraging a parcel analytics platform that can:
Receive parcel bills from each carrier in their network
Receive end customer order information and accurately map data to each 3PL client
Calculate accurate rates based on their discount structure and client agreements
Apply shipping charges and accessorial fees to the appropriate client
Report on parcel shipment data in a branded, customer-facing portal
This is why it's important to leverage a parcel analytics platform that is robust enough to handle an infinite number of rulesets and parse millions of records in a short period of time.
Through systems integration, 3PLs can further leverage their parcel analytics tool to automatically push data back into their desired business system to create the output of a client invoice and efficiently manage payments.
Parcel Analytics & 3PL Billing Management: A New Value Add
E-commerce brands want their 3PL partners to be technology providers, but 3PLs have long struggled to provide their clients with accurate and timely parcel shipping data due to the complex nature of this dynamic environment. Visibility into data is crucial, so 3PLs need to leverage a platform that enables customer-facing dashboards, reporting on real-time, comprehensive parcel shipping data.
3PLs have long held parcel shipping data close to the vest to avoid billing discrepancies caused by manual error. The increase in demand for visibility spreads across the entire e-commerce landscape from the manufacturer to the consumer, and 3PL clients are no different. Providing clients with full visibility into parcel program performance is a key strategy to gain trust and increase customer loyalty.
Offer your clients and prospects a new value add through a 3PL-branded, customer-facing portal reporting on real-time shipping data, including:
Carrier performance – including time in transit
Delivery exceptions
Service & accessorial charges
Time from ordered to delivered
Package status
and more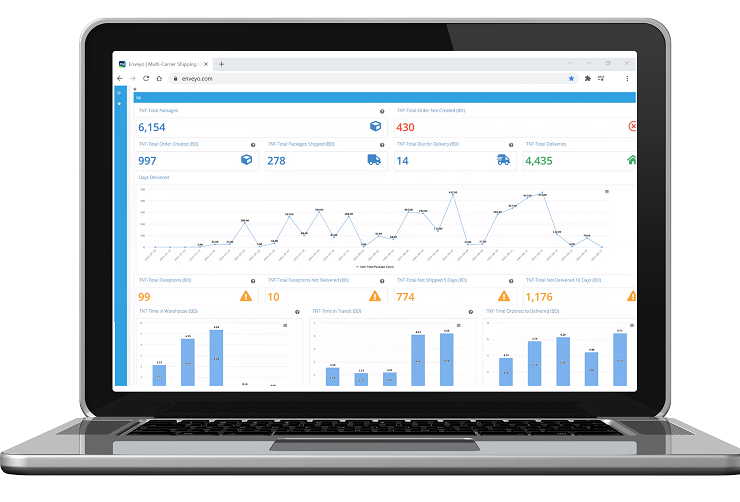 The more freedom you can provide your clients to access their parcel shipping data when they need it, the more trust you gain. Clients can see the full detail behind each of their charges, while the 3PL can see parcel program performance across the entire operation, leading to increased efficiency and long-term competitive advantage.
Two 3PL Billing Management Success Stories
Stord
Stord, the pioneer of Cloud Supply Chain, sought a shipping optimization software provider to help solve complex parcel analytics and billing management challenges. Like many 3PLs, Stord faced challenges around delivering clear shipment program visibility to its growing segment of e-commerce shippers and effectively invoicing those customers in an accurate and timely manner. Stord wanted a supply chain technology partner who could enhance their parcel analytics capabilities, extend real-time reporting to customers, and streamline & speed-up their parcel billing management processes.
Through integration with Stord's vast network of carriers and internal business systems, Enveyo's parcel analytics platform, Insights, powers a customer-facing, Stord-branded portal reporting on real-time, comprehensive parcel shipping data specific to each customer's shipments.
Business logic leveraged within Insights enables Stord to introduce a dynamic customer billing process that ensures when published carrier rates shift, Stord customers remain confident in always receiving 3PL market-leading discounted rates off the carrier's published list price. This new process helps Stord gain accuracy and security in its invoicing process, eliminating risk of lost margin due to a billing discrepancy.
The Enveyo Insights implementation empowers Stord to:
Publish white-labeled, customer-facing dashboards with both pre-configured and customizable reports of comprehensive shipping data to meet each customer's business needs.
Define an infinite number of customer-specific rule sets that ensure accurate rates and discounts are applied in real time that trigger automatic parcel shipment invoices.
Simplify customer billing management, leading to a reduction in labor costs for Stord's financial and operations teams, an increase in customer satisfaction, and a new value-add for customers and prospects.
"Enveyo further supports our mission to offer world-class Cloud Supply Chain technology for leading brands," comments Steve Swan, Stord's Vice President of Supply Chain. "Customers can plug into our integrated platform without needing the knowledge of how to weave through the nuances of the parcel costing landscape, and the Enveyo partnership is a huge piece of delivering on that mission for Stord."
Saddle Creek Logistics Services
Shipping nearly 50 million parcels annually from 54 distribution centers nationwide brings with it great complexity, including the processes surrounding parcel analytics and billing management for leading 3PL, Saddle Creek Logistics Services.
The parcel team at Saddle Creek wanted to address three primary challenges:
Lack of visibility for Saddle Creek's clients into parcel carrier performance data and associated costs.
Time-consuming and manual 3PL billing management processes that resulted in elevated operational overhead and delayed invoicing.
Need to provide comprehensive parcel shipping solutions for clients.
Saddle Creek sought a shipping optimization software provider with expertise in big data management to streamline and automate their complex parcel analytics and billing processes.
Saddle Creek was looking for a shipping software provider that could:
Integrate with any carrier system and Saddle Creek's internal business systems
Deliver a SaaS solution with out-of-the-box functionality as well as flexibility to customize
Create rulesets specific to the needs of their business and provide greater visibility into shipment program data
Provide a customer-facing portal for Saddle Creek's clients to access comprehensive parcel shipping data
Reduce the amount of time from carrier bill received to client invoiced
"We implemented Enveyo Insights as our parcel analytics tool to offer shippers much-needed transparency into their parcel data and costs," said Megan Rudolph, Senior Director of Strategic Parcel Operations at Saddle Creek. "With this new functionality, our clients also have visibility into carrier performance, so they can ensure their parcel solution optimizes costs while still meeting the end customer's delivery expectations."
Conclusion
E-commerce brands want their 3PL partners to be technology providers. Enveyo Insights enables Stord, Saddle Creek, and other 3PLs to be just that for their fast-growing segments of parcel shippers. The level of data transparency Enveyo provides 3PLs and their customers empowers the entire operation to turn shipping into a competitive advantage.
Are you a 3PL struggling with complex parcel analytics and billing management challenges? Contact us to chat about how we can help you streamline your processes.