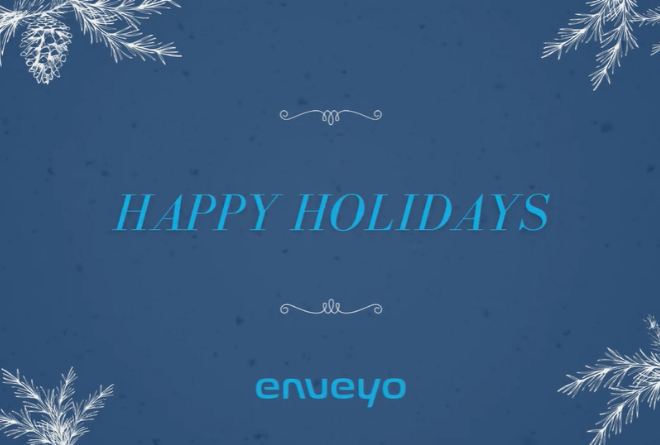 It's been quite a year!
The supply chain has continued to throw all of us curve balls at every turn, but we knew 2021 was going to be an interesting year in our industry, right?
Labor shortages in factories, warehouses, and behind the wheel, carrier capacity restrictions, container ships not making it to port, consumers demanding faster shipping and more visibility by the day… the list goes on.
Despite what our industry is going through, the Enveyo team has had some great highlights in 2021. We…
We have so much to be thankful for in 2021, and we look ahead to 2022 with great excitement.
From all of us at Enveyo, we wish you and your family a joyous holiday season.
May 2022 bring you health, happiness, and shipping success.
~ The Enveyo Team ~