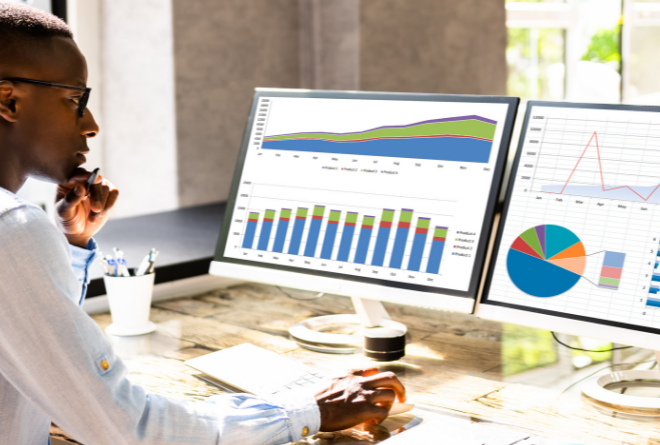 Customers want fast and affordable shipping. But meeting these expectations is challenging without clear visibility into your supply chain. In this blog, we look at how parcel shipping analytics software can turn your data into winning decisions.
Being a shipper in today's e-commerce environment is challenging. On the one hand, you want to please your customers by getting packages delivered quickly and cost-effectively. On the other hand, you have supply chain challenges that increase delivery times and shipping costs.
How can shippers overcome these hurdles and come out on top? The answer is parcel shipping analytics.
What Is Parcel Shipping Analytics?
In simple terms, parcel shipping analytics involves the analysis of big data. Parcel shipping analytics is necessary due to the rise in e-commerce. Adobe projects e-commerce will hit $4.2 trillion in 2021, and the numbers will only go up from there.
But with the current global supply chain challenges making it difficult to ship packages on time and on budget, it's time for shippers to take a good look at their operations to see what they are doing right and where they can improve. To do this, you need automation tools that collect and highlight actionable data.
Parcel Shipping Analytics Software: 3 Must-Have Tools
E-commerce is all about data, which is why it's crucial to have parcel shipping analytics software that keeps your data clean and up to date every time a worker scans a package.
But just having this data isn't enough; you need tools that can comb through the information to be better informed when making big decisions. For example, whether you should add a new carrier to avoid capacity restrictions and get packages to customers on time, or if you should renegotiate your carrier contracts to ensure you're getting the best rates for every service.
The ideal parcel shipping analytics software includes three automation tools to help you on your quest for supply chain success:
Parcel spend management
Delivery experience management
Logistics optimization
1. Parcel Spend Management
A parcel spend management tool is crucial for parcel shipping analytics because it gives insight into your supply chain costs at every level. Comprehensive reporting provides data that you can utilize to increase efficiency and save money.
For example, a 3PL provider, Saddle Creek Logistics Services, added a time-in-transit dashboard to expand its parcel analytics reporting suite. The new feature provided extensive visibility for Saddle Creek and their customers into delivery metrics to improve parcel shipping management while controlling costs.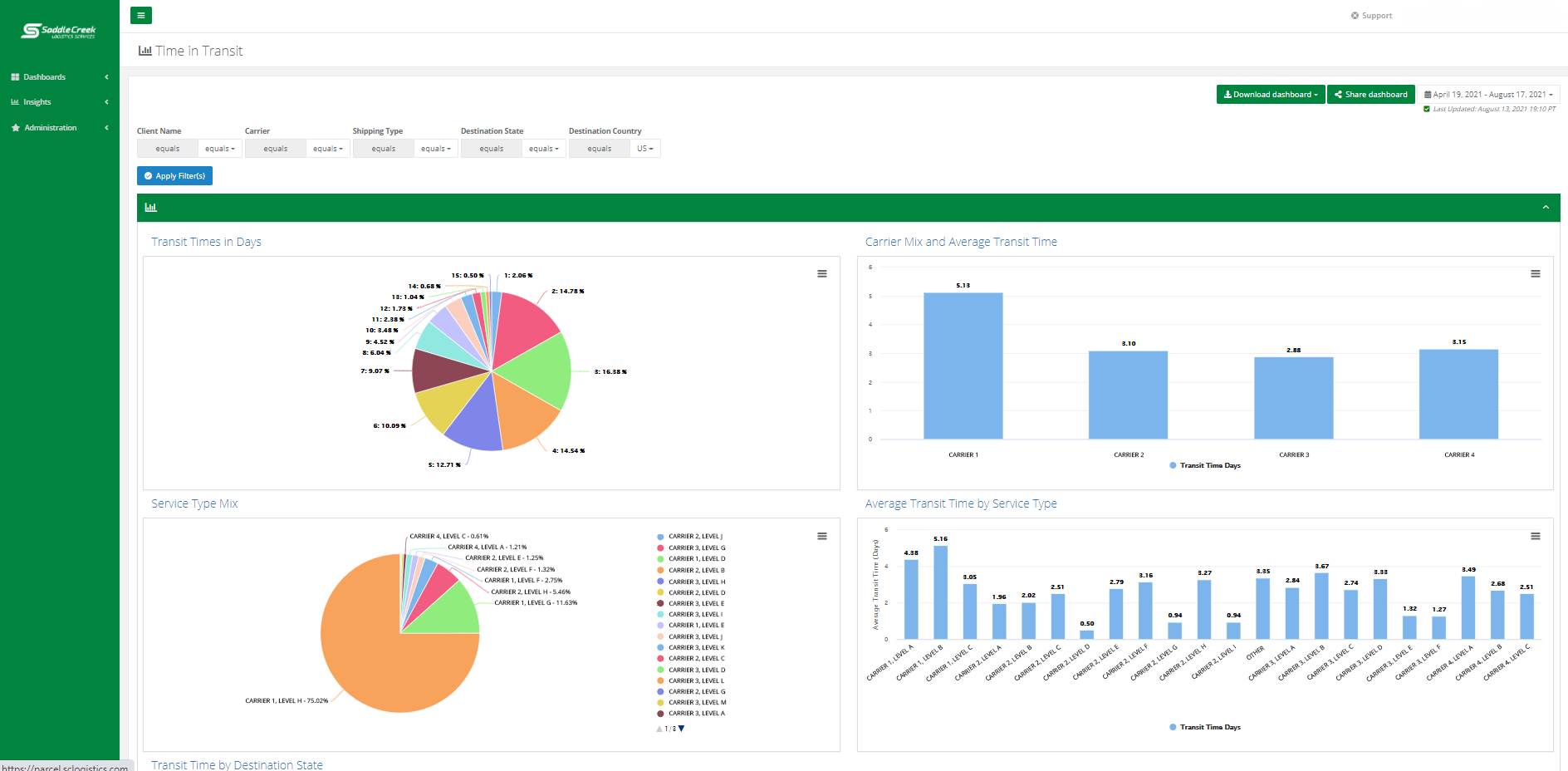 Using charts, heat maps and other visuals, the Saddle Creek team optimized costs while meeting the customer's delivery expectations.
Saddle Creek wasn't the only company to utilize a parcel spend shipping management tool to their advantage:
A parcel spend management tool also enables comparative analytics, which helps to compare carrier performance and benchmark against accessible, real-world data. That information gives you leverage for negotiating terms based on specific shipping patterns, weights and service types.
To get an accurate, holistic view of your parcel spend, you need a tool that keeps track of packages throughout their lifecycle. You need a delivery experience management tool.
2. Delivery Experience Management
Delivery experience management software helps improve customer satisfaction and drive brand loyalty by alerting customers when their orders are received, shipped and delivered. But this information is also vital to shippers. Knowing how long it takes for packages to get from the warehouse to a customer's front door, and seeing the variance by carrier and zone, helps to optimize this process moving forward.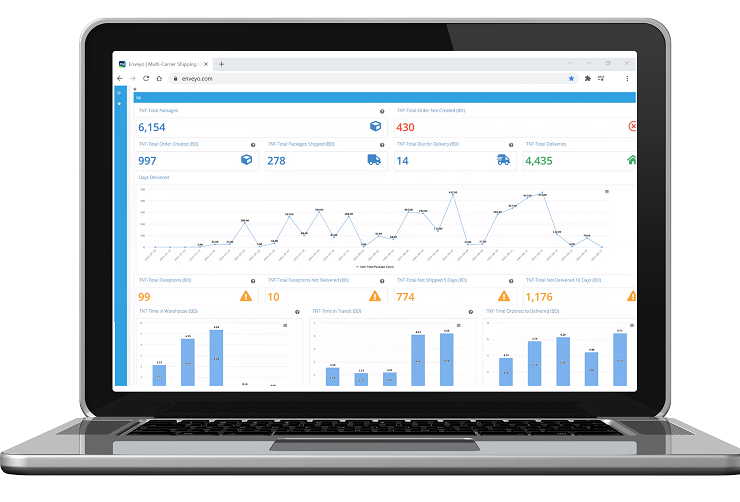 Using comprehensive shipment reporting, shippers can see real-time data on carrier time in transit, an overview of the package status, total exceptions, accessorials, and so much more. This information can be used to help trigger various questions, including:
Should I add more national, regional, or final mile carriers?
Do I need a new distribution center to ship through fewer zones? Or perhaps a 3PL partner?
Why is my shipping spend going up while my volume stays the same?
Once you have your questions, it's time to answer them using predictive analytics.
3. Logistics Optimization
A logistics optimization tool incorporates real shipping data into modeling scenarios so you can understand the potential outcome before you execute.
For example, after looking at the data collected from your time in transit dashboard, it looks like you would benefit from distributing shipping volume across multiple carriers. But which carriers and what percentage of your volume is the right mix?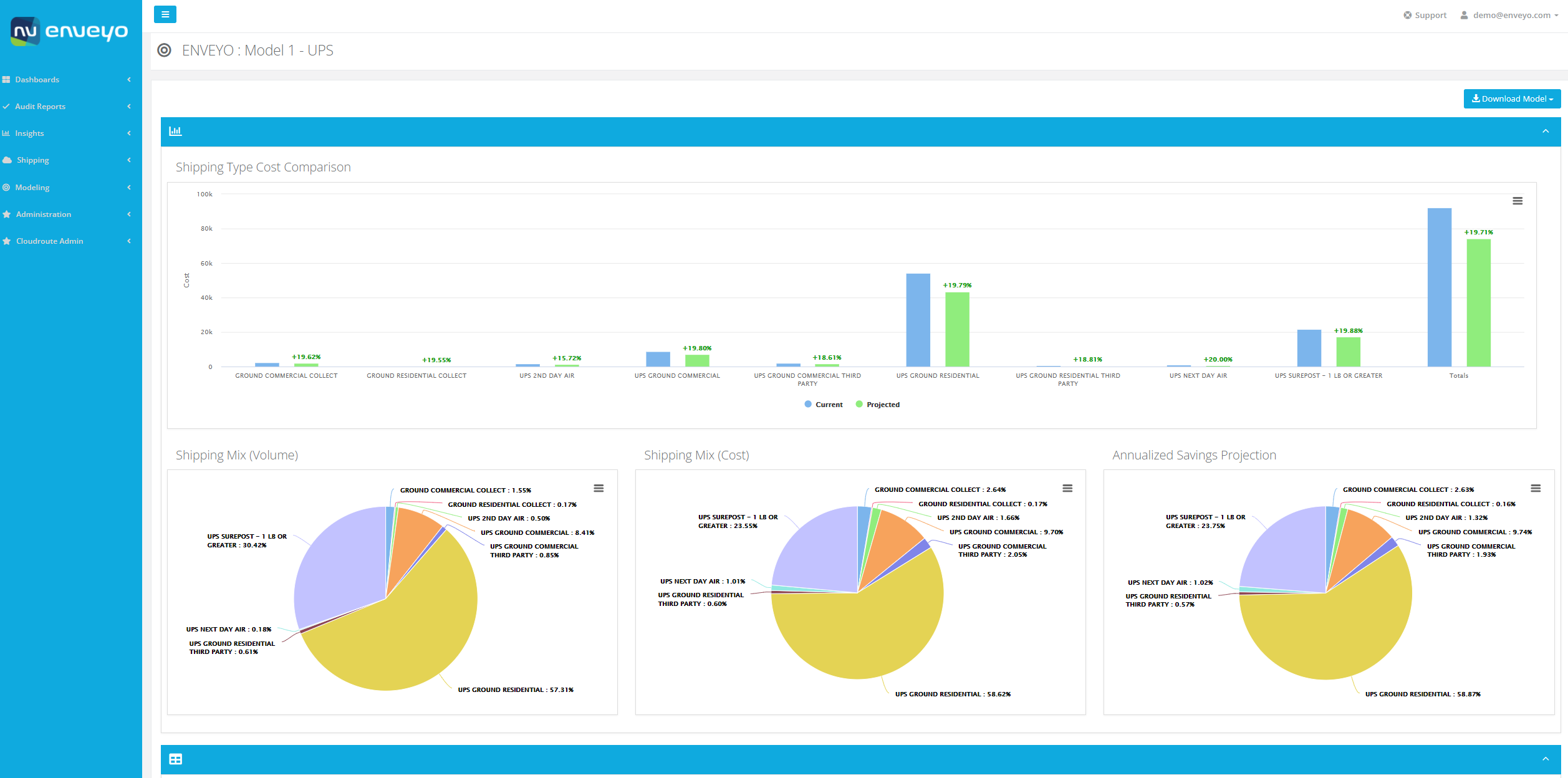 With logistics optimization software, you can look at every variable, from service types and rates to shipment volume trends by geography and regional carrier coverage, to determine the best possible outcome for your multi-carrier shipping strategy. You may even find that it makes sense to consider zone skipping or partnering with a 3PL provider to reduce time in transit when shipping to far-distant zones. But you can only see these solutions if you have the right tool to show you.
Take Action With a Cloud Transportation Management System
All the tools mentioned so far work together to give you answers to your shipping questions. But to efficiently act on them, you need a cloud transportation management system (TMS). A cloud-based TMS creates streamlined, automated rules for your shipping process, helping you make decisions that make sense for your company, carriers, and customers.
Using a TMS, you can create custom shipping rulesets that turn your business objectives into reality. The rulesets can define variables, including:
The specific volume of packages to ship through each carrier while fulfilling contractual agreements
When to ship with the carrier's lowest rate, shortest route, or consider both
When to use flat-rate shipping
When to bulk ship and zone skip for far zone shipping
That way, you can automatically determine the optimal delivery for every package that saves your organization time, money, and headaches.
Conclusion
Navigating the challenging supply chain landscape is easier when you have parcel shipping analytics software on your side. The ideal software solution includes tools for parcel spend management, delivery experience management, logistics optimization and cloud transportation management.
With all these tools in one suite, you can consolidate and cleanse your data to ensure you have one source of truth before you make game-changing decisions that make the shipping experience better for your customers.
As e-commerce thrives, big data is just going to get bigger. Are you ready?
Enveyo's multi-carrier shipping optimization software gives you actionable data for big decisions. Schedule a demo to see how your shipping program can benefit from our all-in-one software solution.