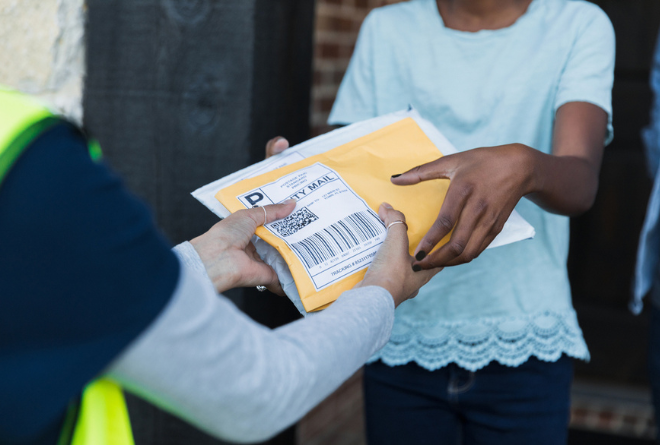 Carrier diversification. A frequently used "buzz" word in the supply chain and logistics industry. But what does it really mean, and how does it apply to you? We sat down with Nate Endicott, SVP of Growth at Enveyo, and Nate Skiver, Founder of LPF Spend Management, to answer common questions about carrier diversification.
FOUNDER, LPF SPEND MANAGEMENT
Known in the industry as The Parcel Expert, Nate Skiver is passionate about parcel shipping, ecommerce, and sharing his vast knowledge and experience. Skiver spent 17 years in logistics working for household-name retailers, including Gap, Abercrombie & Fitch, and Limited Brands. He now helps shippers leverage thoughtfully-procured, cost-effective parcel shipping services to meet their customers' needs through his consulting business, LPF Spend Management.
Industry Veteran, Nate Endicott, has more than two decades of global logistics and supply chain experience, and joined the Enveyo team as SVP of Growth. He helps shippers and 3PLs gain visibility into logistics operations through comprehensive data, enabling strategic decision-making. His strategic vision and unique solution focus has helped global brands save millions.
In this Q&A with Nate Endicott and Nate Skiver, they debunk myths, discuss strategy, and share the importance of carrier diversification.
Q: What Is Carrier Diversification?
Nate Endicott: Carrier diversification is leveraging regional carriers beyond the big two that enable you to exceed customer expectations, be agile in the face of supply chain disruptions, decrease delivery times, scale quickly and efficiently, and produce cost-savings. Let's face it FedEx and UPS don't want every package as it's not profitable.
Nate Skiver: Carrier diversification is sourcing a mix of carriers and services which meet specific parcel program goals across delivery speed and reliability, operational flexibility, and expenses. By deploying a multi-carrier approach, package shippers diversify service and expense risk instead of being dependent on one carrier.
Q: What Is a Common Misconception About Carrier Diversification?
Nate Endicott: One central myth about carrier diversification is the complexity of getting started. Adding new carriers to your current tech stack shouldn't take weeks or months! Moving volume to a different carrier doesn't have to be time-consuming and headache-inducing. Shifting volume from UPS and FedEx to regional carriers doesn't have to be scary. With the right technology, data, and team in place, a winning multi-carrier strategy is attainable.
Nate Skiver: There are too many misconceptions about carrier diversification to list here, but a few are:
Arbitrarily adding carriers qualifies as carrier diversification.
"Peeling off" a small portion of volume qualifies as carrier diversification.
Fitting a carrier into your existing program qualifies as carrier diversification.
Adding carriers is too hard, so why bother?
Adding carriers won't make much difference, so why bother?
Alternate carriers are unreliable. Let's play it safe and stick with FedEx or UPS.
Moving volume to another carrier will compromise FedEx and UPS discounts.
We can get the best rates by shipping all of our volume with FedEx or UPS.
Q: What Role Do Data and Technology Play in Diversifying a Shipper's Carrier Mix?
Nate Endicott: Together, data and technology are vital to any successful parcel shipping strategy. Without quality data and integrated technology, it's hard to trust your decision-making, analytics, or processes.
Cleansed and normalized data drives clarity and transparency in your current and future shipping practices. Using that standardized data, your technology partner can deliver advanced analytics, allowing you to quickly make changes to improve service and costs.
Nate Skiver: Data and technology are critical, maybe just as important as the carriers a shipper partners with. Data informs carrier diversification opportunities and enables shippers to monitor results. Technology enables and optimizes a multi-carrier program.
From integration and shipping labels, to business rule execution, a strong technology solution is required to implement and manage a diversified carrier base. Additionally, the technology solution needs to be agile so rules and carrier selections can quickly be modified, allowing shippers to be nimble.
Q: How Can Shippers Overcome Challenges in Creating a Multi-Carrier Parcel Network?
Nate Endicott: First, recognize you don't have to do it alone. Find a trusted partner who prioritizes visibility into quality data and efficient integrations with carriers.
To effectively manage a multi-carrier parcel network, you need a technology solution built on an industry-leading data platform. With visibility into your parcel performance and spend data, you can confidently and accurately make decisions.
Carrier integrations can get complicated quickly without a fast and flexible solution. A streamlined integration process can save time, money, and personnel resources.
Nate Skiver: Invest in resources to implement and manage a multi-carrier program. Too many shippers either try to manage a program with insufficient resources, or they don't pursue a multi-carrier strategy due to the myths or complexity.
Shipping is treated as a budget line item instead of a key part of the customer experience, which requires investment. The right resources can make or break a shipper's success. Resources can be building a dedicated team and finding the right technology or spend management providers.
Q: What Advice Would You Give to Shippers Seeking a Successful Parcel Shipping Strategy?
Nate Endicott: My advice would be simple —  Don't wait. Let's chat.
Don't wait to start diversifying your carrier network. Don't let perfection get in the way of better .
A great way to get started is to seek wise counsel in the supply chain and logistics community. I have been in the industry since 2001, and I have made many great connections throughout the last 20+ years. I am always happy to open doors and conversations.
Nate Skiver: I suggest breaking it down into 5 key things.
Understand where you are now before deciding where to go. Perform a baseline assessment to identify parcel program strengths and opportunities.
Be intentional. Don't casually explore carriers. Develop clear program objectives and pursue carriers and solutions to meet those objectives on a timeline.
Focus on service and capacity first. Focus on sourcing carriers that meet specific service needs first. Then solve for the expense. Otherwise, if cost is the first (or only) focus, you might get what you pay for.
Seek out partners, not just delivery providers. The right carriers will serve as partners who are transparent, adaptive, and committed to meeting your expectations.—  not just improving their bottom line.
Enlist help, engage others. Whether it's your peer network, technology providers, or third-party consultants.

Engage others who offer additional insight and expertise.
Find out what other shippers are doing.
Use this information to bring focus to your carrier diversification strategy.
Diversify Today With Enveyo
Getting started with carrier diversification doesn't have to be daunting. Nate Skiver and Nate Endicott mentioned finding a trusted, professional partner to help give you skills, strategy, and technology to win at carrier diversification.
At Enveyo, multi-carrier shipping optimization with a data-driven strategy is what we do best, but don't just take our word for it. See how a leading managed healthcare services provider leverages Enveyo technology to save more than 14% in parcel shipping costs. We are here to be a resource, no matter where you are in your carrier diversification process.