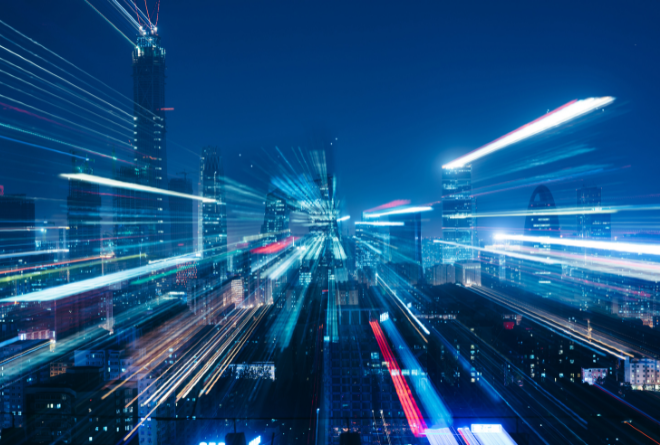 Logistics professionals have a long list of questions that land on their desks every day. "How many orders did we fulfill?" "What percentage of packages arrived on time?" "How many delivery exceptions did FedEx have yesterday?" And those are the basic questions. These questions should be answered in seconds with complete, accurate, and timely data at your fingertips. 
Here are the top 11 data points that every supply chain manager should track to ensure the organization is operating at its full potential. 
The Top 11 Supply Chain Data Points Every Manager Should Be Tracking
1. Time in Transit
Understand your carrier mix and their average overall transit time as well as their transit time by service type. 
Number of orders created per day 

Time in the warehouse "click to ship" 

Total packages shipped 

Total out for delivery 

Total deliveries –

Some might think that if the package was out for delivery, it would be delivered. Not always true. 

Overall time from ordered to delivered –

"Click to ding dong." This represents your order lifecycle. 
Customers today expect free and fast shipping. According to McKinsey & Company, more than 90 percent of consumers now see two-day or three-day delivery as the baseline.
Additionally, 36 percent expect same-day delivery, and 46 percent abandon their shopping carts online as a result of shipping times that were too long or not provided. Time in transit data metrics are critical in the customer experience.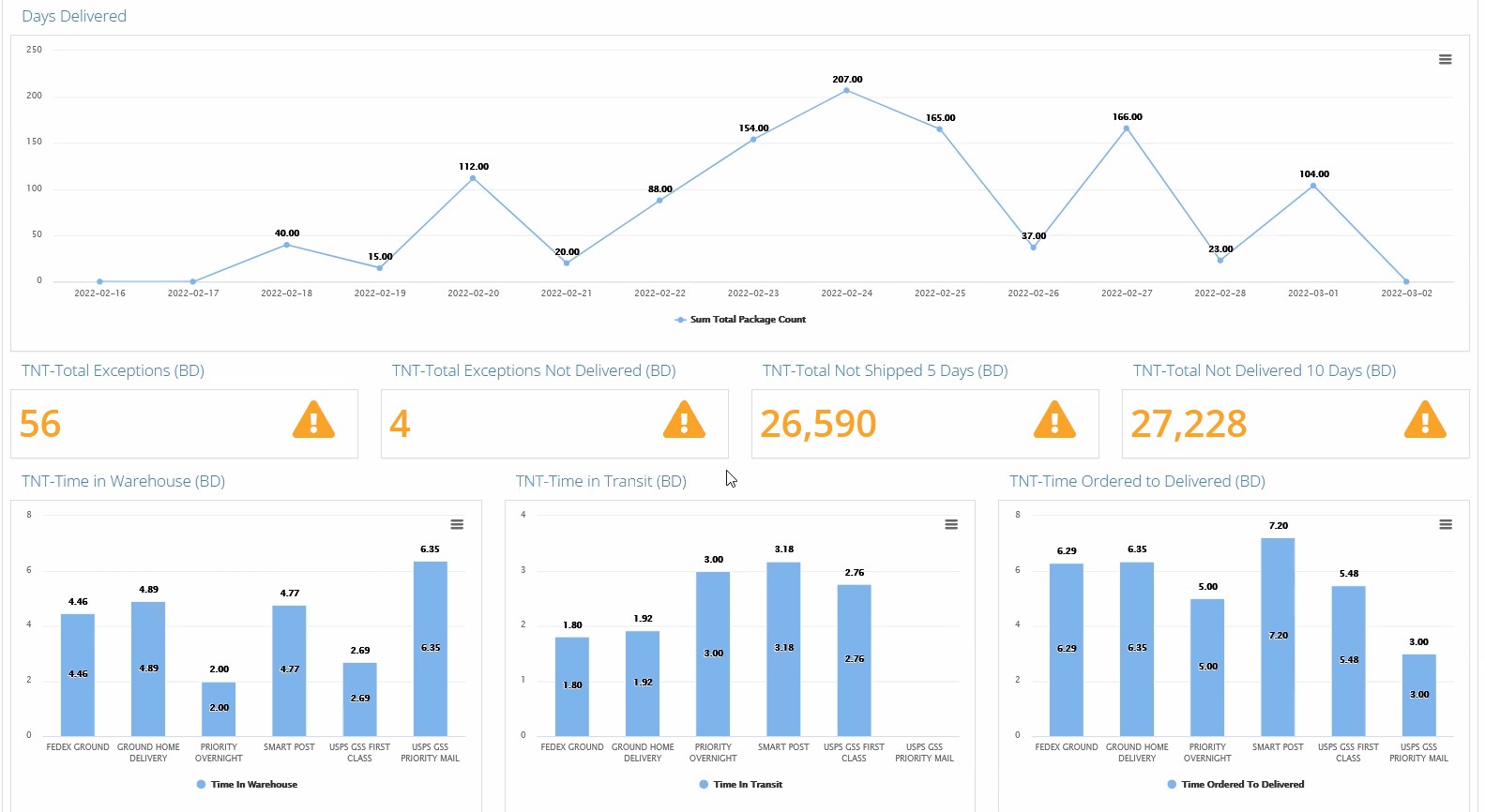 2. Carrier Volume Constraints
Navigating carrier volume constraints can provide its own unique set of challenges. Proactive shippers leverage supply chain data and multi-carrier shipping optimization software to pivot carriers quickly. Analyzing performance data, carrier commitments, business rules, and all other relevant variables will help you choose the optimal shipping option for each package.
3. Accessorial Charges
The dreaded accessorial charges applied after the shipment has been completed are the sneaky fees that add up quickly.
Fuel surcharge 

Residential surcharge  

Delivery area surcharge  

Shipping change correction 
While we can only avoid some accessorial charges, knowing the detail-oriented data behind each fee can help you avoid unnecessary costs.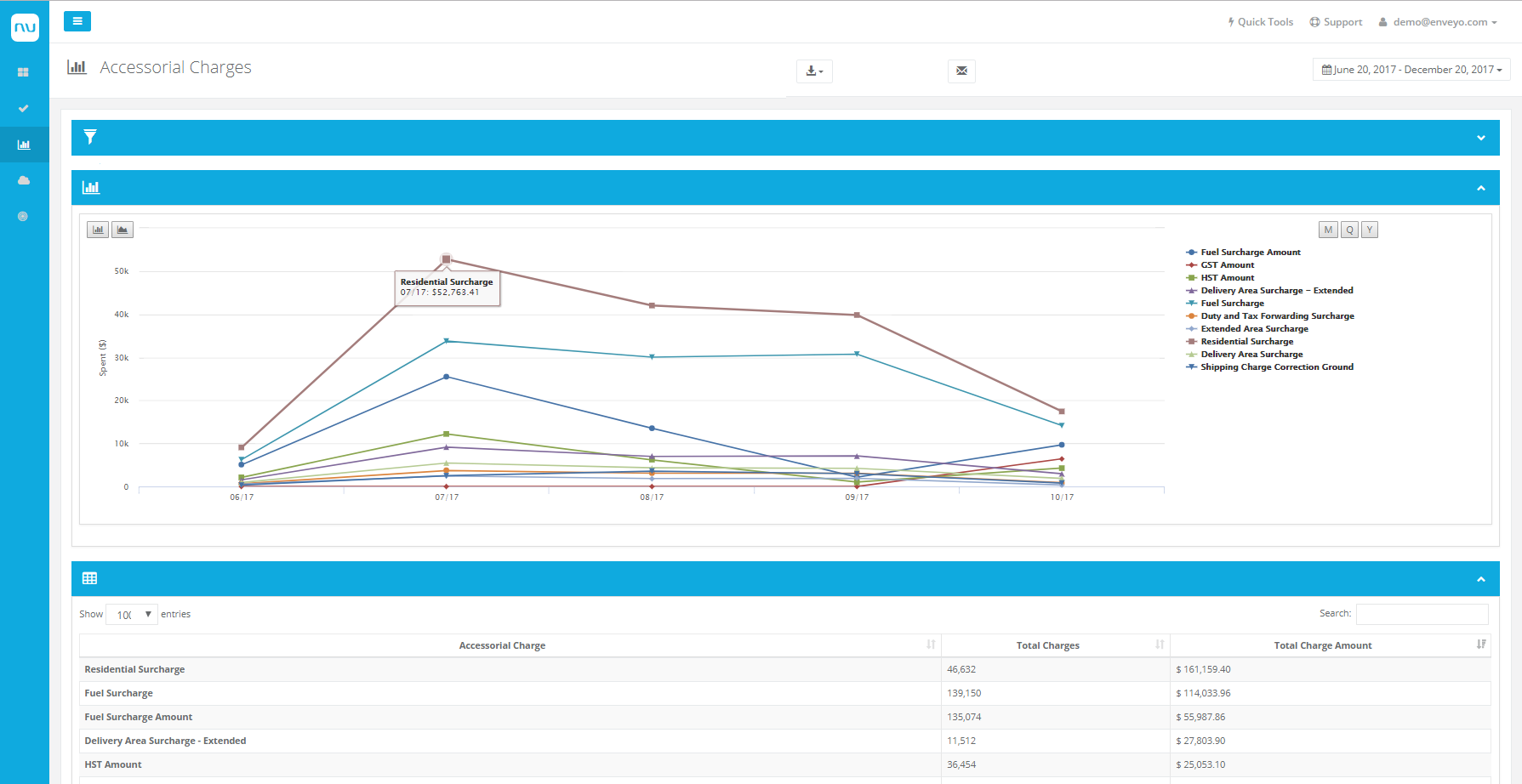 4. Shipping Volume by Origin & Destination
Granular data into volume and shipping lanes will help you during your contract negotiations. Prior to contract negotiations, leverage your technology to identify trends, outliers, and patterns. For example, your company recently expanded into a new market in Chicago; it could be a good time to leverage regional Midwest carriers such as Better Trucks. 
Analyzing shipping volume by origin and destination could jump-start your carrier diversification process. "Data informs carrier diversification opportunities and enables shippers to monitor results. Technology enables and optimizes a multi-carrier program," states Nate Skiver, Founder of LPF Spend Management.
"From integration and shipping labels, to business rule execution, a strong technology solution is required to implement and manage a diversified carrier base. Additionally, the technology solution needs to be agile so rules and carrier selections can quickly be modified, allowing shippers to be nimble."
5. Peak Season Surcharges
As we approach the holiday seasons, kids are busy making wish lists, families decorating for festivities, and logistics professionals navigating the chaos of peak season. Post-covid, some carriers have extended peak season surcharges creating more volatility. 
You don't want to be left unprepared and surprised by PSS fees. By reviewing supply chain data metrics in advance, you can better strategize for peak season. By leveraging a supply chain data control tower you can see optimized routes, advanced inventory planning, shipping consolidation strategies, and more to help you plan for peak season.
6. Carrier Performance
So many different KPIs go into measuring and monitoring carrier performance, including, invoice accuracy, claims management, communication and responsiveness, and, most important, on-time performance. 
On-time performance measures how often a carrier succeeds in their delivery commitment times. Having access to this data can provide powerful insights. You can take this reporting further by modeling on-time performance by carrier, lane, delivery location, season, and more.
These advanced analytics can clarify which carriers are providing the best service allowing you to strategize and allocate capacity accordingly.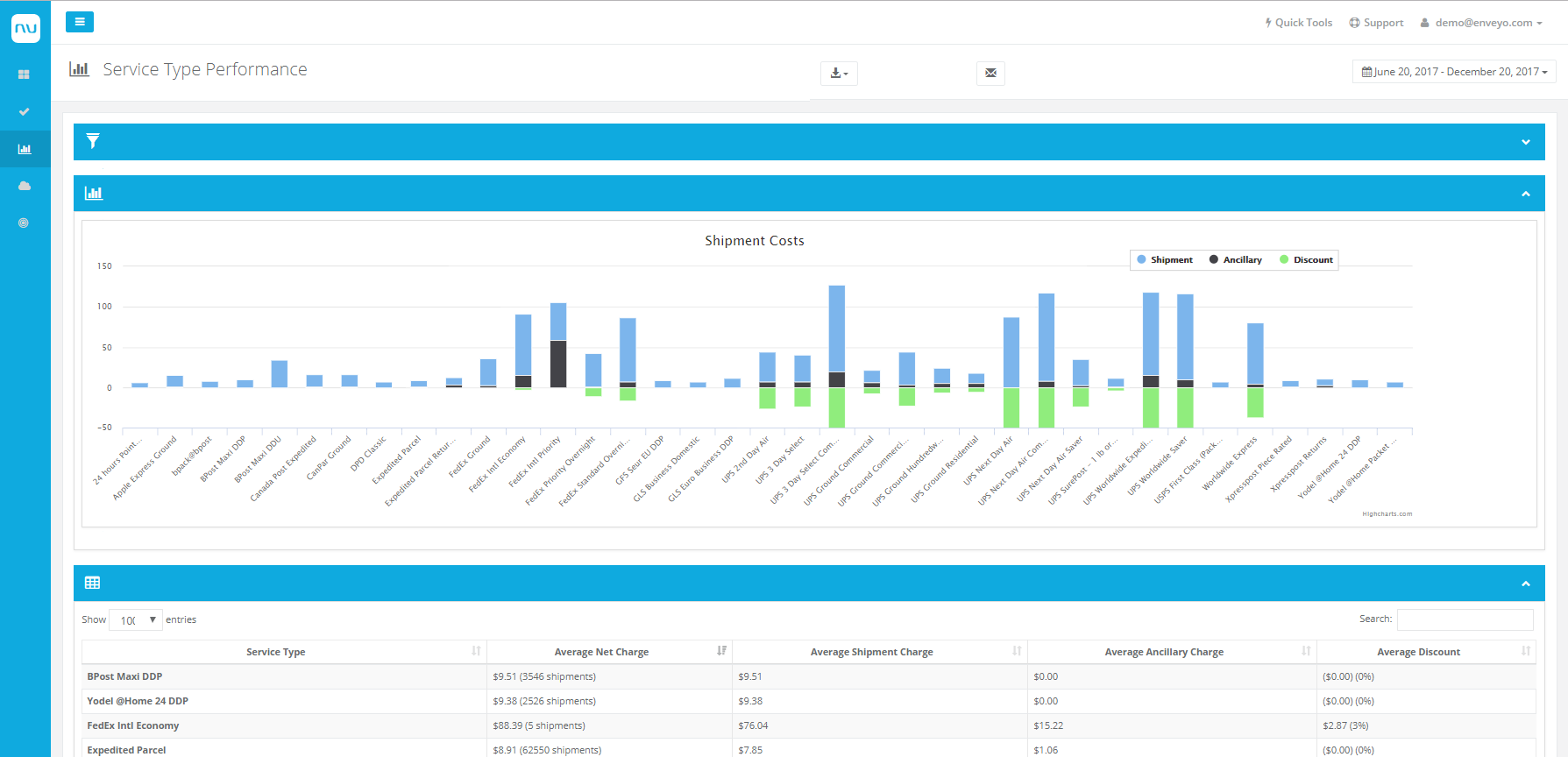 7. DIM Fees

A simple concept that can have a major impact on your budget: DIM fees. Unfortunately, your shipping rate isn't reflected on the package weight alone. The dimensional weight is critical in calculating costs. How can I minimize DIM weight charges when I have no control over the product being shipped? That is a great question. 
Carefully consider the size of the package. Use bin packing algorithms to suggest the right package size for your shipment. Decreasing the size of the package by even a few inches can have drastic savings.
8. Delivery Exceptions
In a perfect world, every package would arrive at its destination on time, without issue. We can all dream! Realistically we know that things happen that are beyond our control. We can control the action we take based on data to mitigate risks and exceptions.
Understand the breakdown of the exception so you can dive deeper.
Delay
Delivery exception
Shipment exception – Signature was required, but no one was at the residence to sign for the shipment
Operational delay
When a delivery exception occurs, customers want communication from the company explaining the exception. It's important to know the exception events by carrier, service, lane, etc., to help fully understand why the exception took place to help prevent future instances.
9. Estimated Delivery Date (EDD)
EDD metrics can be the make-it-or-break-it factor in a conversion or an abandoned cart. Your shipping software should be able to generate an estimated delivery date based on the service your customer selected at checkout. Ensuring the EDD is accurate builds customer trust and satisfaction.
10. Guaranteed Service Refunds (GSRs)
There are so many different types of insurance it's hard to keep track. Similar to car or homeowners insurance, a GSR ensures that if your package doesn't arrive on time or at all, you will get 100 percent or a portion of your shipping costs back.
Common GSR reasons include a late shipment, a wrong delivery address, or a voided shipment, which occurs when the shipping label is printed, but then not used. As parcel carriers bill for every shipping label created, it's important shippers have visibility into voided shipments.
Understand the difference between contracted versus billed  – it's important for a shipper to have visibility into what their contracted rate is with their carrier versus what they were billed. A discrepancy here will warrant a refund.
Shippers should also have visibility into API versus billed, which is a comparison that reviews what the shipper's multi-carrier shipping software returned when the API called the carrier's system for the rate versus what the shipper was actually billed.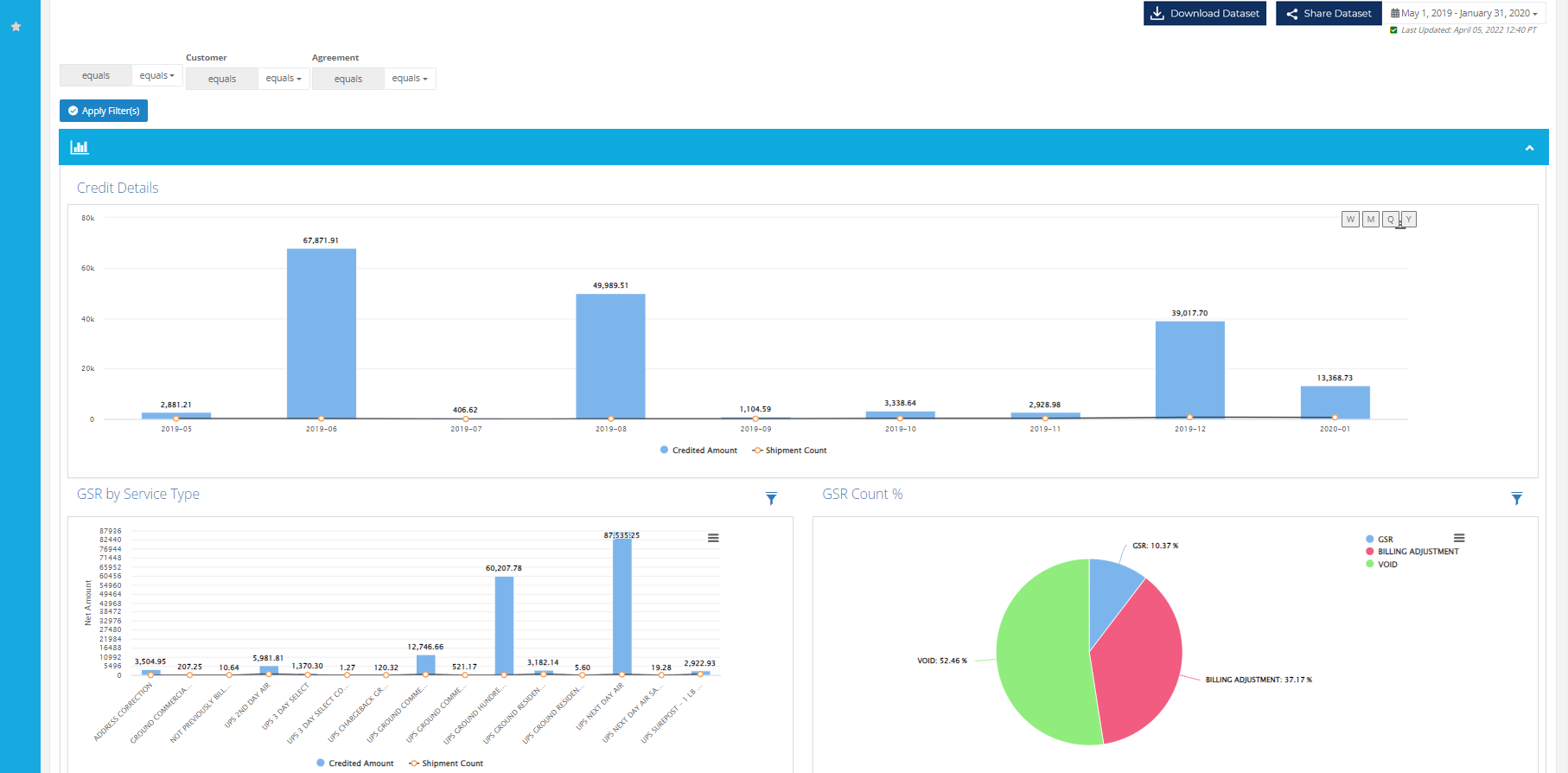 11. General Rate Increase (GRI)
A general rate increase (GRI) is an adjustment of freight rates across some or all routes. GRIs are typically triggered by supply and demand within the shipping industry. Carriers must announce their GRI at minimum 30 days in advance, which is why most carriers choose to announce the increase at the first of the month, so they go into effect the following month. 
The good news is that data can help you prepare and mitigate the increases in your budget. Real-time access to your data will help you better analyze your options. The insights gained help you trust the decisions you're making, which could include zone skipping, consolidation, network expansion, and other ways to reduce costs. 
Lastly, to help mitigate general rate increases is to hold carriers accountable with performance and cost metrics. Having aggregated, standardized, and normalized data allows you to be flexible and agile.
Trust Your Data
There is no shortage of data available to measure and monitor your supply chain. But if data is inaccurate, untimely, and irrelevant, then you won't be making strategic data-driven decisions. Often professionals have the supply chain data but don't trust the validity of the data. 
Partnering with technology supported by an enterprise data platform and analytics engine allows you to confidently make decisions based on KPIs valuable to you. By leveraging big data, system integrations, and comparative analytics, organizations drive their supply chain operations forward.